The following testimonial has written consent from the owner.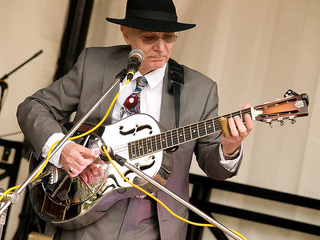 DIAMOND DAC TESTIMONIAL
Diamond Dac is an international recording and performing artist of the old American traditional black roots music. He has travelled all over America obsessed with mastering the fingerpicking skills and learned directly from the old masters. With 6 CD albums to his credit which are regularly airplayed all over the world, Diamond has a desire to continue touring and performing in festivals and live music venues far and wide.
It was a serious threat to his career when in early 2017 he suffered severe torn rotator cuff injuries which limited his arm and shoulder movements.
"I could not raise my arms above waist high or reach around my back, so even simple tasks like putting a coat on or changing gear in my car were excruciatingly painful and made me feel sick with nausea, which was extremely debilitating and causing me terrific stress.
So with restricted mobility in upper arm and shoulder muscles for over two months and no sign of improvement I went online and found one of the most experienced and qualified Bowen Practitioners (Camelia Pop) in the North of England.
Camelia explained everything in detail and the whole experience was very relaxing and very pleasant, and within 48 hours I was feeling measurably better, each day with increasing mobility.
Before treatment I could not rehearse, perform guitar concerts, play golf, or even change gear in my car without excruciating pain. After just a few treatments I set off on a tour driving over 2000 miles on a 5-week road trip in Spain performing gigs and concerts at night and also playing golf most days — with absolutely no pain whatsoever.
I felt like I had been given my life back.
Camellia is a dedicated, specialist Bowen Practitioner who has many years of experience of Bowen Technique and by practising exclusively the Bowen method you are guaranteed a professional, very skilful and analytical approach that is extremely successful.
If you are considering the Bowen treatment, do not hesitate, you will not regret it."
Diamond Dac (Solo acoustic bluesman / singer songwriter)
Diamond Dac's Bowen therapist is Camelia Pop
---